Being a realtor in today's day and age is no easy feat. You're facing massive competition across the marketplace, no matter where you're located. That's why using apps in your real estate business is important. The right software can simplify, automate, and speed up your processes. Whether you need to find new clients, maintain relationships, or view properties more effectively, consider these 20 excellent apps for real estate in 2022:
1. Right Inbox
When you can't meet your clients in person, using email is the next best thing. You can bypass social media and communicate directly with a single client or a list of clients via email. Right Inbox is an app that helps you optimize your email outreach and nurture relationships.
With Right Inbox, realtors can schedule messages and send the latter at specific times. You can also set reminders for yourself to follow up with potential sellers or buyers. Keeping your pipeline full is key for realtors, and Right Inbox is the best app to stay on top of your communications no matter how many contacts you have.
Key Features:
Email tracking to see if clients/ prospects are opening your emails.
Email reminders to follow up at a certain time.
Private notes to turn Gmail into its own CRM
One-click email templates to increase sales
Signatures to maintain a professional appearance
Recurring emails to save tome
GIFs in emails
Pricing: $5.95 a month
Check out this piece we wrote on how realtors could use Right Inbox to their advantage.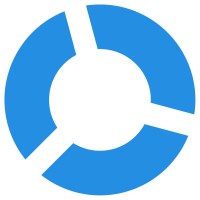 2. PropertyBase
Propertybase is a great app for real estate agents in 2022. It helps realtors and brokerage teams modernize their approach to customer management. The truth is that face-to-face communication is less feasible than before the pandemic.
An all-in-one CRM, Propertybase is built on Salesforce — integrating IDX lead generation sites and MLS without a hitch. This allows realtors to stay connected with leads digitally, without switching back and forth between various applications.
Key Features:
Mobile and web app
Pipeline tracking
Dialer
Call logging
Text messaging
Drip campaigns
Pricing: Custom pricing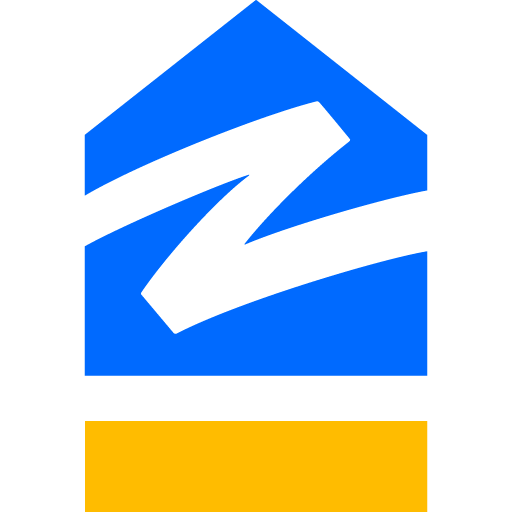 3. Zillow Premier Agent
Zillow Premier Agent is an essential app for real estate agents if you use Zillow for listings. It provides a comprehensive CRM in which you can import leads from various sources such as Gmail, Realtor.com, and BoomTown.
Within the app, you can also sign up for My Agent, a program that only shows your leads properties in which you are the buyer's agent. In addition, you can see what your leads are looking for on a granular level.
Key Features:
My Agent
Tasks
Reminders
Text messaging
Emails
Lead sorting and assignment
Pricing: Free
4. MagicPlan
Before a client purchases a home, they must be able to visualize themselves and their families living in it. Of course, this is easier said than done if you are not showing the property in person — an increasingly common situation in 2022 due to COVID-19.
MagicPlan is a useful real estate app because it provides your buyers with fast answers before a construction or inspection professional can weigh in. Show your buyers floor plans, high quality images, and a well-organized list of renovations for any property.
Key Features:
New floor layouts
Renovation pricing
Room scanning for instant floor plans
3D tours
Pricing: $10 to $100 / month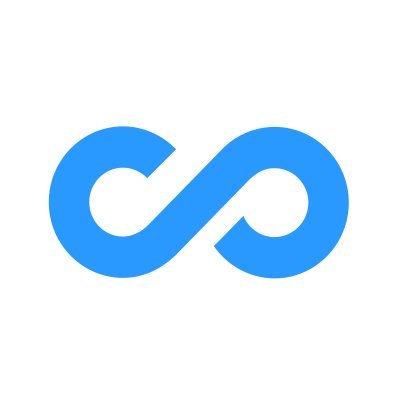 5. Connecteam
Connecteam is another real agent app making the list. It is known as a digital briefcase because it gives realtors everything they need without actual paper. It is a mobile-first solution, made especially for employees out in the field.
By using Connecteam, agents can manage their property listings, schedules, customer interactions, paperwork, and more on the run. It also helps you sign the agreements in real time to close buyers and sellers and ensure your commission is on the way.
Key Features:
Social feed
Price quotes
Customer reviews
Onboarding
Searchable library
Work contact consolidation
Pricing: $39 a month for 50 users
6. Contactually
If you want to keep up with current or past customers, it can be challenging as a real estate agent. That's why having a CRM like Contactually is so helpful. With this app, you can make all of your contacts centralized, keeping information about them in the same place.
With Contactually, real estate agents spend less time on minutiae and more time doing what really creates revenue. Use targeted automation and messaging to build your client base and keep relationships strong.
Key Features:
Contact management
Interaction tracking
Client matching
Property matching
Campaign management
Pricing: $59 per month per user
7. Bubble Level App
Bubble Level App, also known as Spirit Level, is a particularly unique realtor app. And it happens to be free. If you're an agent that loves to show prewar listings that need some renovations, then you're in luck.
With Bubble Level, you can get a quick reading of projects that need to be done, such as a door frame or crooked floor. This app is built-in to iOS phones and tablets. However on Android, you'll need to download the separate app.
Key Features:
Native functionality on iOS
Camera-enabled measurements and level functions
Screenshot enabled to send to potential buyers
Pricing: Free
8. Lab Coats Agents (LCA) Marketing Center App
The LCA Marketing Center app is created specifically to help real estate agents be more effective on social media. The easy-to-use application allows realtors to craft beautiful looking content for social media.
Whether you are sitting in a coffee shop, at home, or taking a quick break between showings, you can log into LCA Marketing Center to quickly create posts and other marketing assets and keep your name in front of your market.
Key Features:
Social media content
Flyers
Door hangers
Business Cards
Fast Editing
Pricing: $59 / month
9. Canva
It's difficult to get ahead in the real estate world today. Everyone is pressed for time. Finding presale and other properties without seeing them firsthand is a big challenge, for instance. That's why Canva can be so essential.
You can create beautiful, remote presentations for your clientele. You can show them leaflets, business cards, charts, or powerpoint slides made with Canva. And it doesn't require any kind of special design skills.
Key Features:
Easy to use
Logo maker
Presentation templates
Hundreds of font and design options
Pricing: $10 / month
10. Dotloop
There is a reason real estate agents get paid such a great commission for getting a deal done. Tons of paperwork needs to be completed before the transaction is complete. The old way of doing this requires tons of physical documents and time.
However, using Dotloop, you can sign paperwork, send it, and get everyone on the same page digitally. It has a mobile platform too so you're not limited to getting it done in the office.
Key Features:
Compliance
E-sign technology
Create forms
Pricing: $29 / month
11. BombBomb
You need to be able to leverage as many channels as possible in order to get through to new clients. BombBomb is one of the more popular realtor apps in 2022 for this reason. It helps you build your relationships using email, text, or social media.
You can also send out personalized video messages. These can then be used in your emails to foster more strong connections with potential buyers and sellers.
Key Features:
Video messages
Analytics
Message Tracking
Integrations
Pricing: $49 per month per team
12. FreshDesk
Clients today have a lot more expectations than they used to. The ability to instantly send messages means they want faster response times, and usually that means instantly.
One way to meet their needs is using FreshDesk. It is a customer service app providing live chat. You can answer requests right in the moment, improving your chances of converting them to customers.
Key Features:
One inbox
Chat live
Scheduled messages
Pricing: $15 / month
13. CINC
CINC is a new real estate app that you should look into. It helps you keep an eye on incoming leads and get them on the phone to qualify them quickly.
You can use CINC for text, email, and more, increasing your inbound lead conversion rates to find new buyers and sellers.
Key Features:
Lead prioritization
Task lists
Follow up reminders
Pricing: $1,500 per month
14. Close
Close is a CRM for any industry, but real estate agents can get a lot of value out of it. Use Close to turn your leads into paying clients.
The app is multichannel, meaning you can adapt your strategy to social media, websites, and other digital platforms at will. Call, text, and email leads while tracking their progress within the platform.
Key Features:
Task reminders
CRM
Visual timeline
Power dialer
Pricing: $30 a month
15. Cloud Agent Suite (CAS)
CAS provides realtors with modern tools to manage and keep track of MLS listings. YOu can get lead gen, search, and alerts all from the same source.
A comparative market analysis (CMA) is also one of the most important things for real estate agents to implement in their business. Create comparisons that you can present to clients to demonstrate why you are better.
Key Features:
Lead gen platform
MLS integrated
Digital CMA reports
Pricing: Custom pricing after speaking with a rep
16. LionDesk
LionDesk is another CRM that is worthy of making the list of best real estate agent apps for 2022. The application, unlike some others, is completely dedicated to realtors. It helps you manage your client pipeline quickly and easily.
Use video calls, emails, and texts on the platform to create a comprehensive outreach plan. Track your new and existing deals and keep more in the pipeline every month.
Key Features:
Auto drip campaigns
Bulk texting
AI assist
Video communication
Pricing: $25 / month
17. PalmAgent ONE
PalmAgent ONE is a new app for realtors on mobile devices. It is designed to help you be productive anywhere, any time. You can calculate your most important numbers in seconds such as buyer estimates.
You can also use the app to get seller net sheets to share and use internally based on manual or automatic calculations.
Key Features:
Buyer estimates
Reporting
Seller net sheets calculator
Pricing: Custom quote for pricing after filling out the form
18. Buffer
Buffer is known as the king of social media apps. It is a powerful platform that helps users schedule posts in advance. You don't have to limit yourself to one platform either. You can create a post and translate it across various channels.
For instance, you may have existing customers on Twitter but are looking for new sellers on Facebook. Reach both of these audiences after creating content just one time, saving your energy for higher level work.
Key Features:
Social media metrics
Respond fast to comments
Performance measurement
Schedule posts across social channels — FB, Twitter, and more
Pricing: $15 / month
19. Real Property Resource (RPR) Mobile
RPR Mobile is an app that is actually a subsidiary of the National Association of Realtors (NAR). RPR mobile allows realtors to gain the important data they need for property showings. They can also perform research such as comparative market analysis (CMAs).
If you need to keep your clients in the loop while on the run, RPR mobile is one of the best apps for you going forward. You can use polygon search to find specific neighborhoods or zip codes no matter where you are or how much time you have.
Key Features:
Polygon neighborhood selection
Share property photos with clients
Official subsidiary of NAR
Pricing: Free
20. Waze
Waze is not necessarily an app that is specific to the real estate industry. But if you're ever taken an Uber or Lyft ride, you may have seen it in use already. This powerful and free app is a route planner.
Unlike other map apps, it is updated in real time to reflect traffic and accidents. That way, you are never late to a showing with a client.
Key Features:
ETA alerts
Traffic updates
Optimized driving routes
Pricing: Free
Conclusion
The best real estate agents invest in themselves and their business. When it comes to apps, it's no different. Finding the right apps can be difficult. Thankfully, we've compiled the 20 most effective and affordable apps for you already. Simply select a few to start using and watch how your real estate career changes. Feel free to comment and share some of your personal favorites!
Strength and courage,
Wade