Speed, contactless connectivity, and safety are the major challenges for the real estate industry. This week we are sharing with you everything from high-tech smart masks to ultra-mobile laptops and even more connected smart-home gear. What's going to matter for your business moving forward in 2021 and tech?  Here, we highlight some of the tech products that could be useful to real estate professionals in 2021.
LUFT Duo Air Purifier - © LUFTQI
1. Clear the air. Several companies debuted wearable and portable air purifiers that can be used in the car and office or during showings and open houses. LUFT Duo showed off a portable purifier that uses photocatalytic technology to filter out dust, pollen, cigarette smoke, mold, VOCs, and pathogens. The company's research also suggests the coronavirus can't survive for more than one hour in a room with a LUFT Duo compared to the virus's usual 21-hour airborne lifespan. The device draws air from all angles and has a washable filter. LUFT Duo includes a USB Type-C charging cable and a cup holder for your car. $149/Luftqi.com
OpenComm Bone Conduction Stereo Bluetooth Headset - © Aftershokz
2. Keep an open ear as you talk. Keep your ear to your phone while going about your workday. AfterShokz debuted the wireless OpenComm Bone Conduction Stereo Bluetooth Headset, which streams audio through your cheekbone, leaving your ears open to your surroundings. The lightweight open-ear design eliminates a physical in-ear sound barrier. The device also features a DSP noise-canceling boom microphone to eliminate background noise in loud areas. A one-hour charge allows for 16 hours of talk time, and a five-minute "quick charge" feature allows for up to two hours of talk time in a pinch. $159.95/Aftershokz.com
Portable 5-in-1 Emergency Hub - © BodyGuardz
3.Take in case of emergencies. The Portable 5-in-1 Emergency Hub from BodyGuardz can slide in your pocket for use in case of an emergency. It features five emergency tools, such as to help solve power outages or alert authorities when there's a threat to your personal safety. It includes a power bank, personalized emergency notifications, one-touch alert and siren, flashlight, and emergency radio. It also supports Amazon Alexa and Google Assistant. $99.95/Bodyguardz.com
Binatone's MaskFone - © Binatone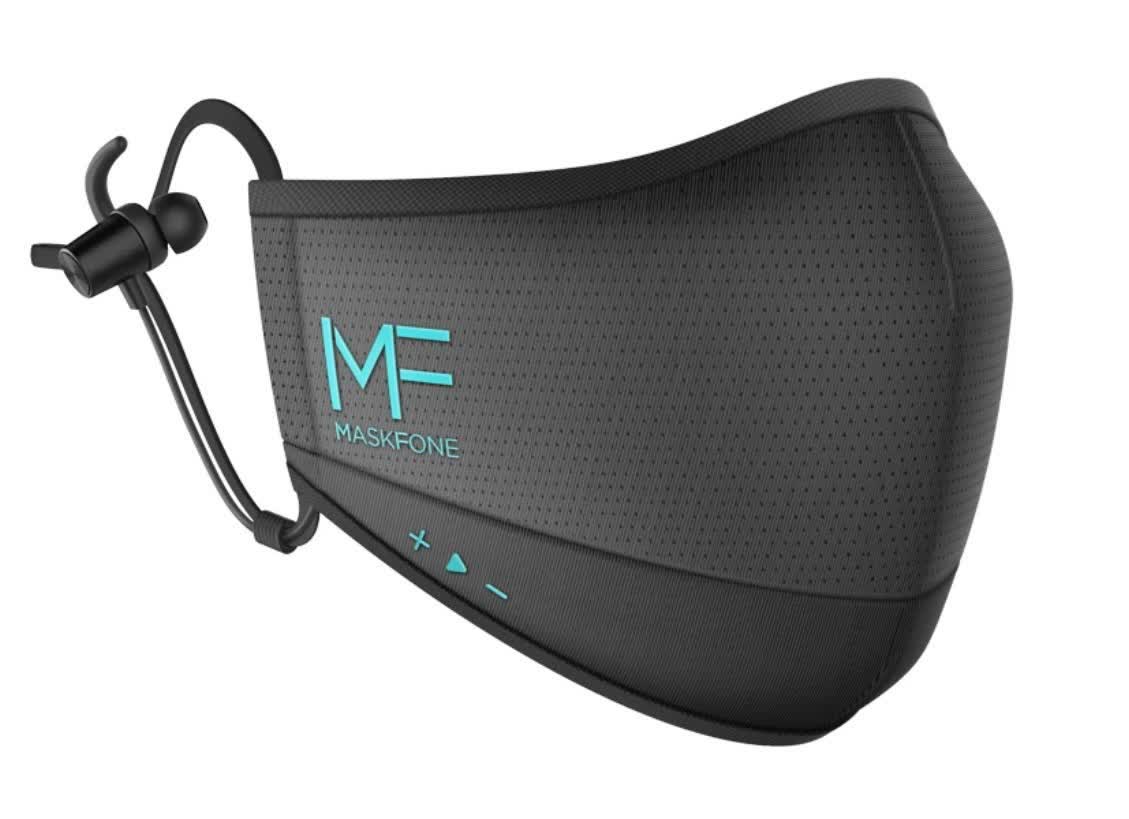 4. Smarten your mask with Bluetooth. Here's an easier way to talk while masked: Binatone's MaskFone is a wireless headphone and mask in one. It includes a built-in microphone with a medical-grade N95 filter. The mask includes built-in wireless earbuds that have environmental noise cancelation features to block out background noise and project your voice. It also enables you take a phone call without having to remove your mask. It features washable twill fabric and a disposable interchangeable N95 filter for 95% virus filtration. It's compatible with Amazon's Alexa. $49.99/Maskfone.com

Scout - © Moorebot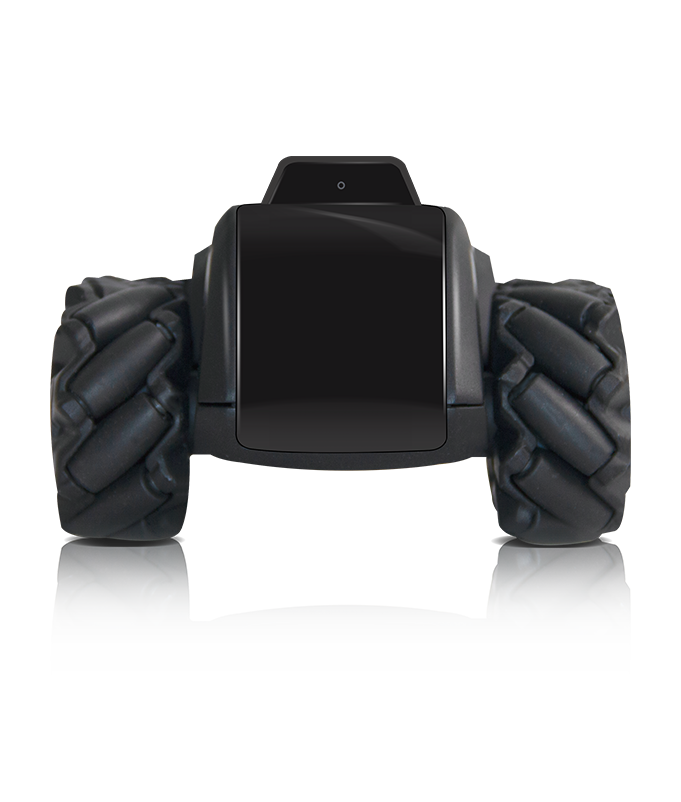 5. Send in a robot to investigate. This compact robot can scout around in tough-to-reach places inside a home for security. Moorebot debuted Scout, an autonomous artificial intelligence robot that helps you or your clients more closely monitor key areas in a home. It features a 1080P FHD mobile camera—which includes night vision—that can be used for better surveillance. With its small size (2.8 inches x 4 inches), Scout can be used to autonomously monitor different spaces and perform inspections in areas that may be difficult to reach. It can integrate with Amazon's Alexa or Google Home. You can remotely guide Scout, whose batteries will last more than 2 hours between recharges. $179 (available March/April)/Moorebot.com

CommScope's SURFboard - © CommScope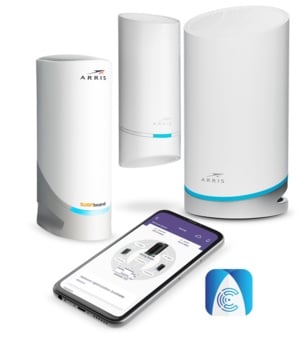 6. Strengthen your signal. Poor Wi-Fi performance in a remote office can derail your workday. Your home network may be overtaxed if you have multiple smart devices competing for the same bandwidth. CommScope's SURFboard mAX and SURFboard mAX Express offer hotspot boosts through a mesh Wi-Fi 6 system to help remove dead spots in a home. It's also compatible with many internet plans. The SURFboard mAX system offers two routers that each deliver 6.6 Gbps speeds and provide coverage for areas up to 5,500 square feet. Starting at $249.99 (available first quarter of 2021)/Commscope.com

Aurora Smart Bulb Dimmer - © Lutron
7. Flip a switch for the smart lights. Smart plugs can be overridden when someone flips the light switch. Lutron aims to solve that issue with its Aurora Smart Bulb Dimmer, which can be installed over light switches on the wall and lock the toggle switch in position. You'll be able to turn your smart bulbs on, off, or dim them directly from the wall. You can also use an app on your smartphone for voice control. The dimmer will still work even if the Wi-Fi goes out. The device is compatible with Philips Hue bulbs and other Zigbee-certified smart bulbs. $49.95/Lutron.com/aurora

Lenovo's ThinkBook 13x - © Lenovo
8. Lighten your laptop. Razor-thin at just a half-inch thick, Lenovo's ThinkBook 13x is an ultra-portable option for those who work on the go. Weighing just 2.65 pounds, it includes a 13.3-inch touchscreen display, high resolution, 90% screen-to-body ratio, 11th Gen Intel Core i7 processor, and 16GB of RAM and a 1TB SSD. It offers up to 15 hours of battery life. Lenovo is a REALTOR Benefits® Partner. $1,199 (available first quarter of 2021)/Lenovo.com/NAR

Latitude 9420 notebook - © Dell
9. Upgrade with a smarter webcam, 5G capabilities. Dell Technologies showcased its new Latitude 9420 notebook, which can be purchased as a two-in-one or clamshell model. The notebook includes a 14-inch display, optional support for high-speed 5G or LTE, a built-in speakerphone, and an enhanced webcam (including capabilities for background blur and automatic light correction). It also has ExpressSign-in to enable faster auto-wake and auto-lock. Dell is a REALTOR Benefits® Partner. $1,949 (spring 2021)/Dell.com

Bastiyali Inventions' Smart Sanitizer kiosk - © Bastiyali Inventions
10. Try sanitized marketing. Here's a different way to market your company around town: Bastiyali Inventions' Smart Sanitizer kiosk allows passersby to sanitize their hands and electronic devices while viewing your digital marketing messages. You can also sell extra video or digital advertising space on the kiosk's 22-inch LED display. The kiosk can be customized with your logo. It features a UV light tool to disinfect items like cellphones, wallets, and keys within 15 seconds. It also has a body temperature check area and hand sanitizer station. Contact company for pricing/SmartSanitizer.com
Beyerdynamic's PHONUM - © Beyerdynamic
11. Ensure better mobile sound. Not everything is handled over video. Sound quality still matters when talking over a phone, particularly in your mobile office. Beyerdynamic's PHONUM Bluetooth/UCB-C Speakerphone can be used for the home, office, and while on the go. Choose from one of three mic positions: omnidirectional, cardioid, and beamforming (which automatically adjusts to the direction of the person speaking). It operates through Bluetooth with a PC, laptop, or smartphone. It also features noise canceling to eliminate echoes and noisy backgrounds. Powered by a lithium ion battery, it can last up to 12 hours and can be charged through a USB port. $199/Beyerdynamic.com
MAXSA's Linked Motion Activated Anywhere Lights - © MAXSA
12. Let there be light. Secure your listings with some added light—no extra wiring needed. MAXSA's new Linked Motion Activated Anywhere Lights use standard batteries to add light to dark corners around a property. The lights communicate with one another, so when the first light is triggered, all the others activate, too. The lights only come on when they detect motion. If an intruder comes near the house, for example, all the connected lights will automatically flood the yard with light. The lights are powered by 4D cell batteries. The lights can communicate with other MAXSA lights up to 150 feet away. $39.95 per light/MaxsaInnovations.com
There you have some of the latest and newest technology to hit the market this year to assist you with your business during these unprecedented times. Feel free to email me any other great tech tools that you see in 2021. I would be glad to hear from you all about your latest and coolest tech tool.
Strength and courage,
Wade